Having problems viewing the welcome letter? Click here to download.
---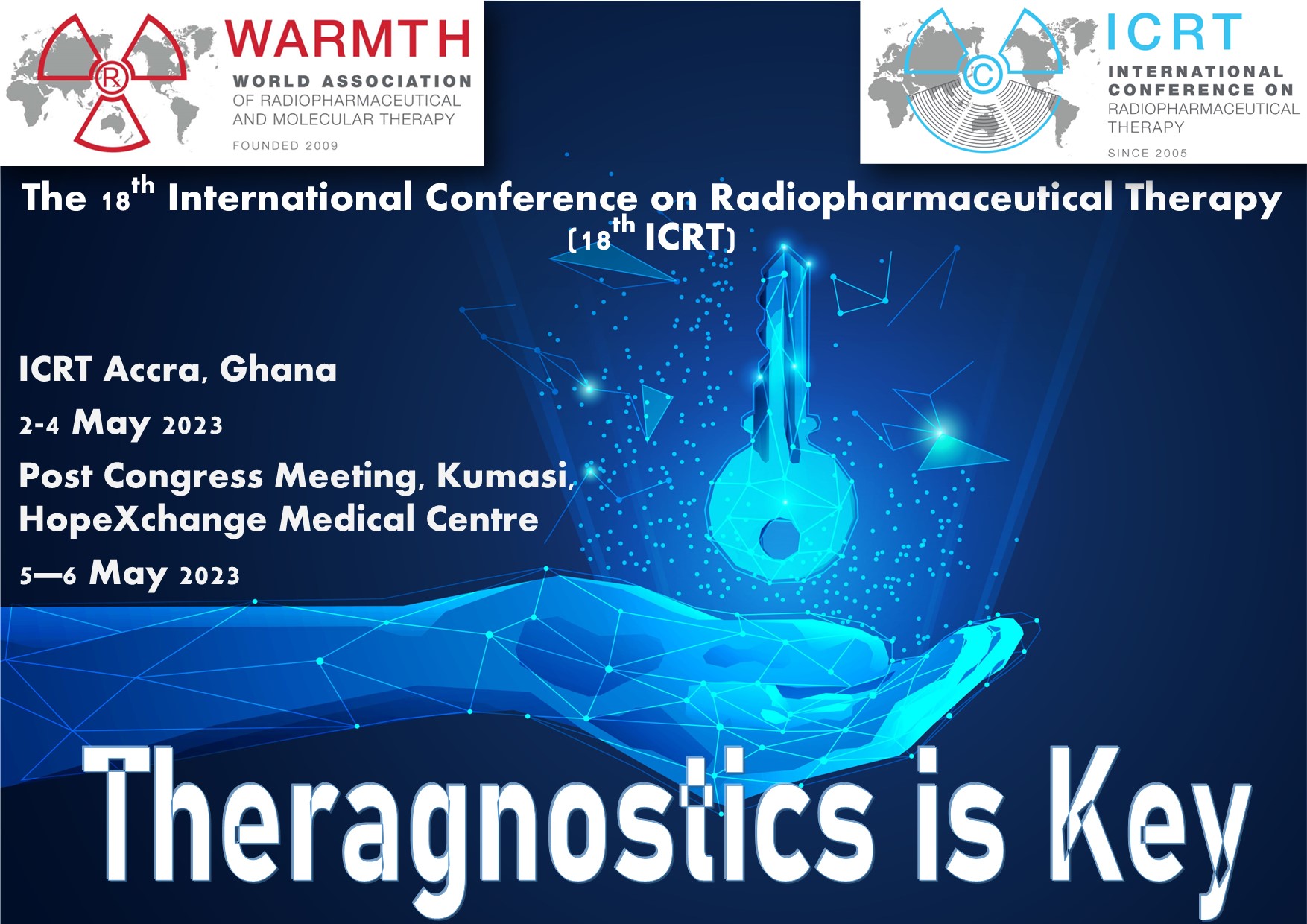 Our event organizers have arranged special rates at two hotels in the city.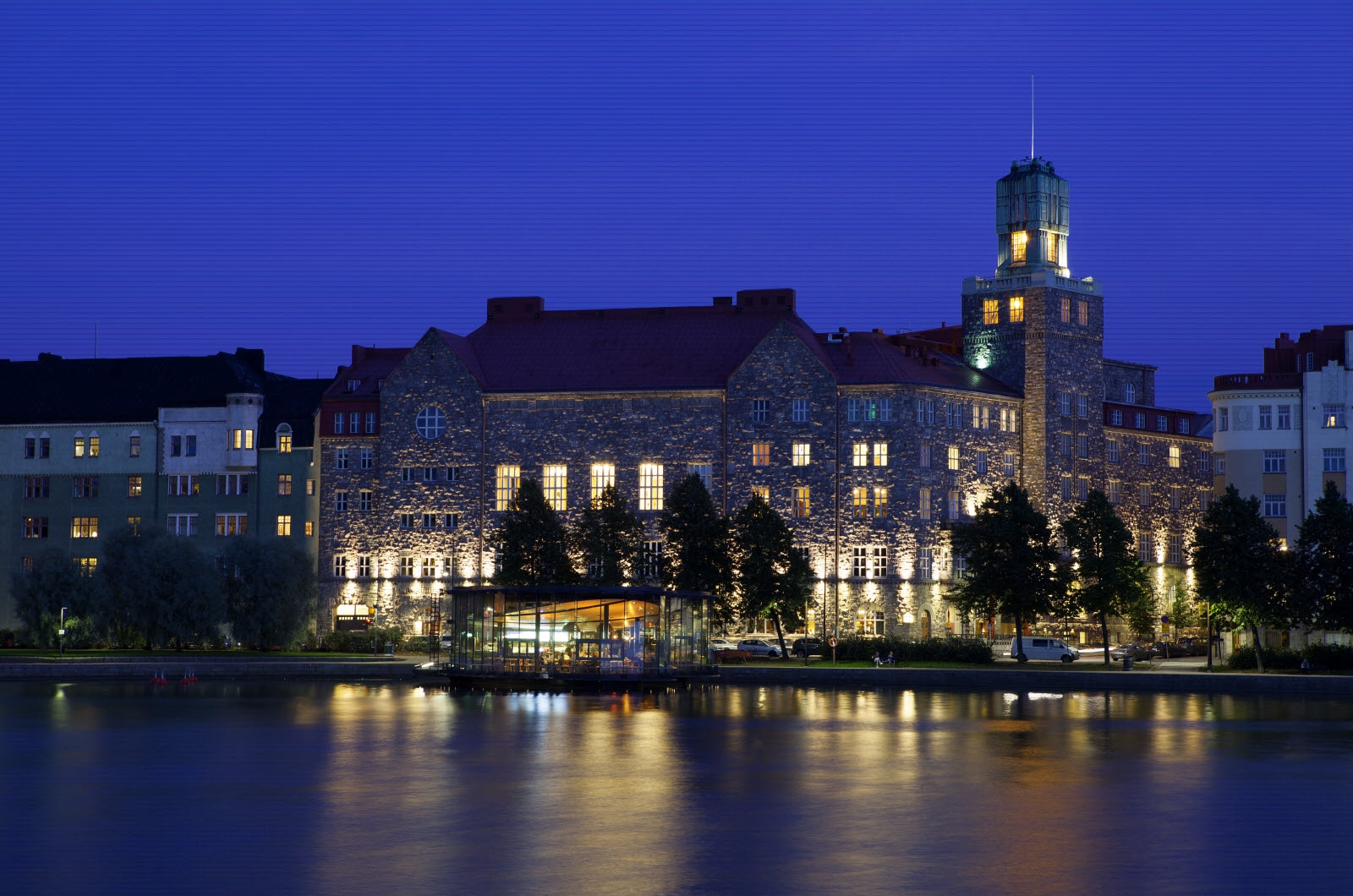 Scandic Paasi is next to the conference center.
Standard Single Room 131€
Superior Single Room 144€
Superior Double Room 164€
Rooms can be booked through the website or directly from the hotel using the booking code BDOC171118 until November 3, 2018. Call +358 (0) 9 47399 900 or
E-Mail This email address is being protected from spambots. You need JavaScript enabled to view it. Web scandichotels.fi
---
Clarion Hotel Helsinki (high quality/ nice / special), 2.5 km from the Conference site (by subway or tram)
Standard Single Room 128€
Superior Single Room 143€
Room rates include buffet Breakfast, VAT, WLAN and usage of gym, sauna and swimming pool during opening hours.
Please make reservations directly to hotel, please remember to quote WARMTH as a name for your reservation. tel. : +358 10 850 3820 email: This email address is being protected from spambots. You need JavaScript enabled to view it.
---
The 13th ICRT will be held on April 20th, 2018 on the first day of the WFNMB 12th World Congress.
The 12th Congress of the WFNMB is a must attend quadrennial event for nuclear medicine physicians, radiologists, medical imaging trainees, physicists, technologists, nurses, and the broader medical and scientific community.
With over 2,000 attendees from around 40 countries, participation at this congress will allow you to make fruitful connections, gain insight into the latest research, clinical and technical standards, imaging and treatment strategies, and bring the latest in molecular imaging and therapeutic care back to your patients.
Click here to download the agenda or here to see it online.
Click on the image below to see session recordings.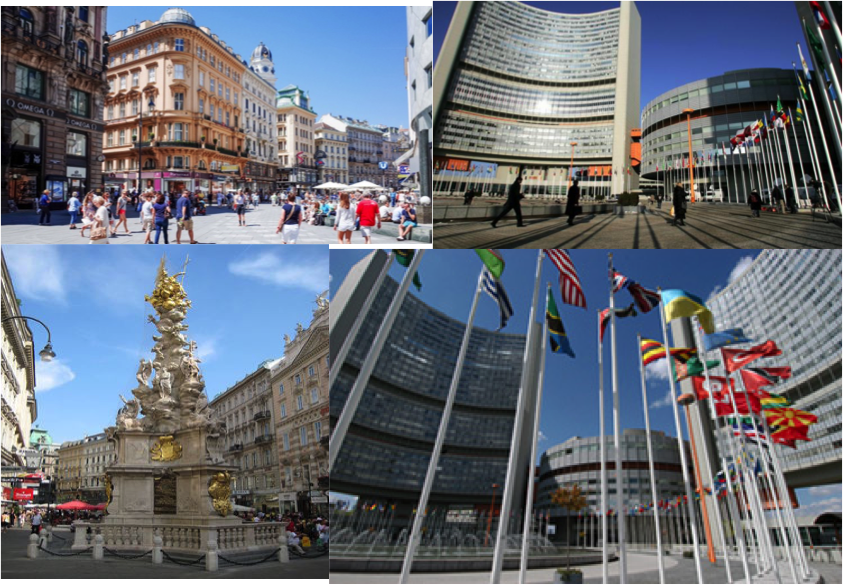 We are pleased to inform you that the World Association of Radiopharmaceutical Therapy (WARMTH) will be holding our 12th International Conference on Radiopharmaceutical Therapy (ICRT) at Vienna, Austria from 19 to 20th October 2017. The congress venue will be at the headquarter's of the IAEA at the Vienna International Centre (VIC.)
As in the past the objectives of the Conference are to evaluate the current status of radiopharmaceutical therapy in the world in general, to exchange information on the current advances in the field between scientists from developed and developing countries, to interact with user-groups (such as clinicians, oncologists, surgeons, radiopharmacists, medical physicists) and to define future directions.
Congress registration is included with your WARMTH Membership. Delegates are responsible for their own accommodations.
Registration is now closed.
To download the full announcement click here. To download the the short program click here or click read more to view in your browser.
International Symposium on Radiopharmaceutical Therapy will be held at the Paasitorni Congress Center Helsinki, Finland on November 18–20, 2018. You are cordially invited to participate in the conference. The conference will bring together colleagues from all over the world to exchange information and define future directions.
Finland as the host country together with World Association of Radionuclide and Molecular Therapy (WARMTH) will do its best to offer the delegates a high quality programme and make the conference a memorable event; both scientifically and socially.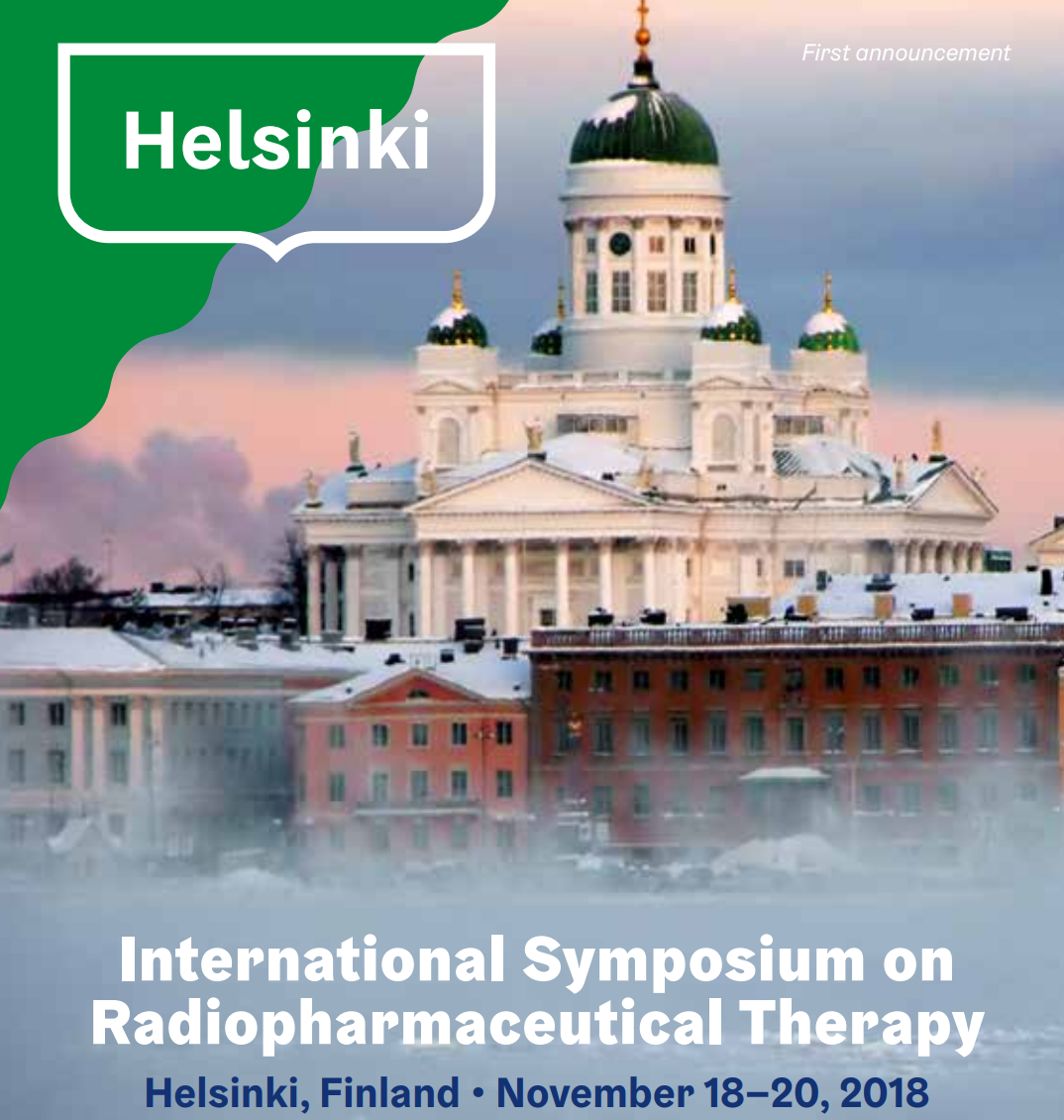 International Scientific Board
• Kalevi Kairemo, Helsinki, Finland
• Richard P. Baum, Bad Berka, Germany
• Raihan Hussein, Dhaka, Bangladesh
• Seigo Kinuya, Kanazawa, Japan
• Steven M. Larson, New York, USA
• Homer Macapinlac, Houston, USA
• Mike Sathegke, Pretoria, South Africa
• Andrew M. Scott, Melbourne, Australia
• Oyvind Bruland, Oslo, Norway
• Suresh Srivastava, Brookhaven, USA
• J. Harvey Turner, Fremantle, Australia
• Irene Virgolini, Innsbruck, Austria
Local Organizer
This email address is being protected from spambots. You need JavaScript enabled to view it.
Specialist in Nuclear Medicine,
Clinical Chemistry and Pharmacology,
Chairman, Organizing Committee
Chief Physician, Dept. of Nuclear Medicine & Molecular Radiotherapy
Docrates Cancer Center
Saukonpaadenranta 2
FI–00180 Helsinki, Finland
Venue: Kochi / Cochin - A blending of several small villages on the southwestern coast created the current incarnation of Kochi (or Cochin), where sunset strolls, sampling fresh fish from seaside vendors and boat rides through the islands just offshore top visitors' to-do lists. Art centers showcase the traditional dance, Kathakali. European influences are seen in the 16th-century Portuguese-built churches and forts, while the mark of early Chinese traders is visible in the unusual fishing nets dotting the shoreline. click here.
Hotel: The main conference hotel and venue is the Le Méridien Kochi pictured below.
Travel: Air - Cochin International Airport Cochin/Kochi (Airport Code: COK) has a world-class modern international airport, located 30kms north-east of the city, with regular flights to major cities in India. Cochin is also connected to Singapore, Colombo and all major cities in the middle-east (Abu Dhabi, Dammam, Doha, Dubai, Kuwait, Jeddah, Muscat, and Riyadh) by direct international flights. Airlines operating from Cochin include Air Deccan, Air India, Air India Express, Air Sahara, Emirates, Go Air, Gulf Air, Indian Airlines, Jet Airways, Kingfisher Airlines, Kuwait Airways, Mahan Air, Oman Air, Saudi Arabian Airlines, SilkAir, SriLankan Airlines, Air Asia and Qatar Airways, making it the fifth busiest airport in India.
Transfer to and from the airport are provided with your lumpsum payment.
If you would like to plan addtional excursions please vist our Optional ICRT Tour Page.