The "World Association of Radiopharmaceutical and Molecular Therapy" (WARMTH) extends its activities throughout the world. WARMTH is the only worldwide organization founded to promote the use of radionuclide molecular therapy, and of the relatively novel paradigm of 'Theragnostics.'
WARMTH is a voluntary non-profit organization of individuals specifically associated for the purposes, and for using the means, to achieve the following research and educational objectives:
Advance science and education of therapeutic nuclear medicine and radiopharmaceutical therapy including dosimetry, treatment evaluation, radiation physics, radiation biology and radiation protection for the benefit of public health and humanity.
Work towards worldwide access to radionuclide therapy by harmonizing good practice.
Educating nuclear medicine professionals in the use of radionuclide therapies and to facilitate research in this area.
Dear friends of WARMTH,

It is time to say good-bye to a difficult year going by and we all sincerely hope that the coming year brings to us a safe world to live and work in with our families and friends.
The year 2020 saw us going through difficult times and we all tried to find solutions in different unique ways to survive and keep us healthy and safe from the ongoing pandemic which we guess is the worst ever year as experienced by any of us in our lifetime. Thankfully things appear to be under control in most of the countries and all of us are gradually limping back towards normalcy. The current news of the mutated new deadly strain of the COVID 19 has dampened our year-end spirits a bit but let us hope it is like a passing dark piece of cloud that should go away soon. Once again heartfelt condolences on behalf of WARMTH for those WARMTH members who have passed recently.
ICRT 2020 was held virtually on December 5th and 6th, 2020. To view the online agenda click here.
---
WARMTH is grateful to the following sponsor who made the 15th ICRT a reality.

The world is going through difficult times and we are all trying to find solutions in different unique ways to keep us and our families safe. "Break the chain" has been a common slogan for all the countries which we can achieve by physical distancing and therefore most of the countries are in complete lockdown. I believe at this point in time we are gradually moving towards the peak of the corona crisis and thinking about the post-pandemic life expected in the next few months.
We are pleased to announce the election results, and to both congratulate and extend a warm welcome to our new officers and members of our Advisory Board/Governing Body. Over 55% of eligible WARMTH Members took part in the election.
Based on the election results and Advisory Board appointments the 2020/21WARMTH Leadership is as follows: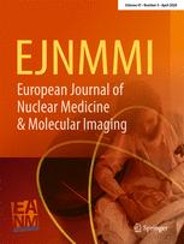 Ahmadzadehfar, H., Rahbar, K., Baum, R.P. et al. Prior therapies as prognostic factors of overall survival in metastatic castration-resistant prostate cancer patients treated with [177Lu]Lu-PSMA-617. A WARMTH multicenter study (the 617 trial). Eur J Nucl Med Mol Imaging (2020). https://doi.org/10.1007/s00259-020-04797-9
WARMTH demonstrated in a multicenter study the impact of prior therapies, especially chemotherapy, on the overall survival (OS) of patients with castration-resistant prostate cancer (CRPC) who were receiving [177Lu]Lu-PSMA-617 therapy. In this study, 11 clinics combined their patients' data to provide a large number of patients for statistical analysis with high power.
This retrospective study was approved by the Ethical Committee of the Medical University of Innsbruck.