Resources
World Theragnostics Day
On March 31st we celebrate World "Theragnostics Day" celebrating the day in 1941 when the first radioiodine treatment was administered by Dr. Saul Hertz at Massachusetts General Hospital. The WJNM reflects on this historic first treatment and the continuing innovations in the field of Theragnostics. WARMTH celebrates Theragnotstics Day with a "g" as an article by our colleagues in the EJNMMI points out ""theragnostics" is the better term with its emphasis on knowledge" Frangos, S. & Buscombe, J.R. Eur J Nucl Med Mol Imaging (2019) 46: 519. https://doi.org/10.1007/s00259-018-4204-z
To download a high-resolution PDF for printing click here.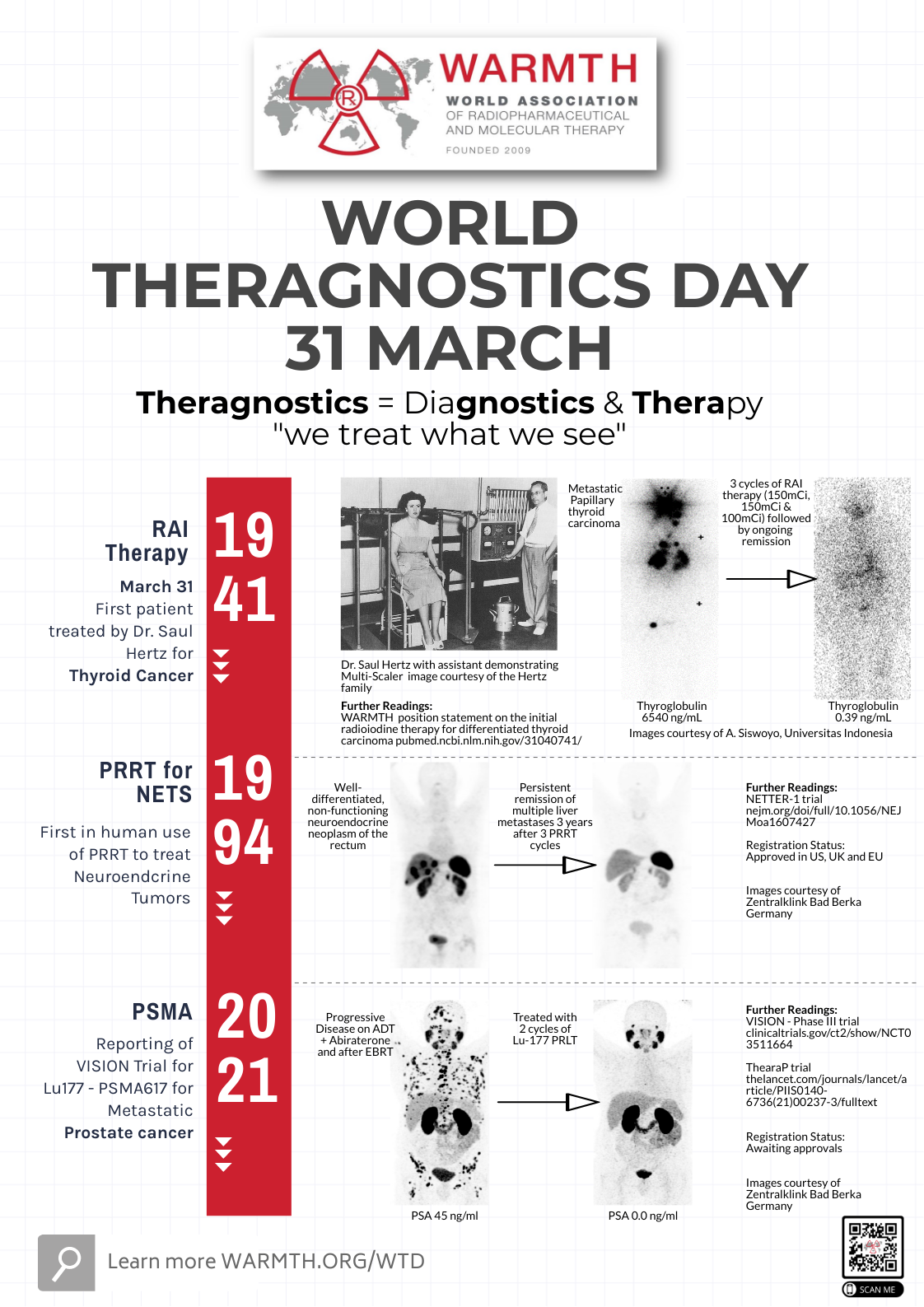 WARMTH 617 Study in Print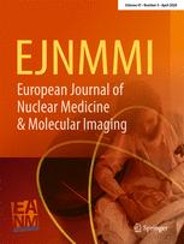 Ahmadzadehfar, H., Rahbar, K., Baum, R.P. et al. Prior therapies as prognostic factors of overall survival in metastatic castration-resistant prostate cancer patients treated with [177Lu]Lu-PSMA-617. A WARMTH multicenter study (the 617 trial). Eur J Nucl Med Mol Imaging (2020). https://doi.org/10.1007/s00259-020-04797-9
WARMTH demonstrated in a multicenter study the impact of prior therapies, especially chemotherapy, on the overall survival (OS) of patients with castration-resistant prostate cancer (CRPC) who were receiving [177Lu]Lu-PSMA-617 therapy. In this study, 11 clinics combined their patients' data to provide a large number of patients for statistical analysis with high power.
This retrospective study was approved by the Ethical Committee of the Medical University of Innsbruck.
Abstracts from ICRT 2016
Abstracts form ICRT 2016 are now available online in a supplemental journal of the WJNM. Click the logo to view.