POST CONGRESS MEETING, HOPEXCHANGE HOSPITAL
KUMASI, GHANA /MAY 4-6, 2023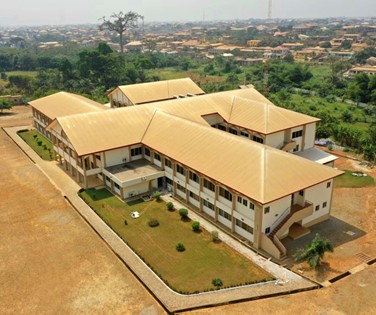 The HopeXchange Medical Center in Kumasi, Ghana, is a modern, innovative, fully digital center of excellence. It includes adult and pediatric wards with 120 beds, an intensive care unit, an Outpatient Center, three state-of-the-art surgical operating rooms, Clinical and Research Laboratories, a Diagnostic and Imaging Department, an Endoscopy Unit, and an Ophthalmic Department. The three main objectives of the Medical Center are clinical and surgical services, specialized medical and scientific education, and clinical and translational research. Through a cohort of local and international medical and scientific partners, HopeXchange aims to increase healthcare capacity in sub-Saharan Africa by developing an innovative, replicable, and scalable model.
The Medical University of Innsbruck and the Tirol-Kliniken, Austria, have been supporting partners of the HopeXChange Medical Center. This post-congress meeting of WARMTH is aimed at initiating Nuclear Medicine diagnosis and therapy at the hospital.
The meeting will center on major discussions within the international expert panel and the local faculty and hospital staff.
The Post Congress registration can be added to your registration for the ICRT.
| | | |
| --- | --- | --- |
| Irene Virgolini | Mario Cappello | Dominic Osei-Kofi |
| Innsbruck, Austria | Rome, Italy | Kumasi, Ghana |