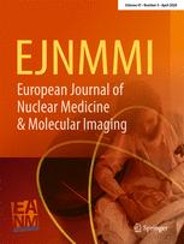 Ahmadzadehfar, H., Rahbar, K., Baum, R.P. et al. Prior therapies as prognostic factors of overall survival in metastatic castration-resistant prostate cancer patients treated with [177Lu]Lu-PSMA-617. A WARMTH multicenter study (the 617 trial). Eur J Nucl Med Mol Imaging (2020). https://doi.org/10.1007/s00259-020-04797-9
WARMTH demonstrated in a multicenter study the impact of prior therapies, especially chemotherapy, on the overall survival (OS) of patients with castration-resistant prostate cancer (CRPC) who were receiving [177Lu]Lu-PSMA-617 therapy. In this study, 11 clinics combined their patients' data to provide a large number of patients for statistical analysis with high power.
This retrospective study was approved by the Ethical Committee of the Medical University of Innsbruck.
We are pleased to announce the election results, and to both congratulate and extend a warm welcome to our new officers and members of our Advisory Board/Governing Body. Over 55% of eligible WARMTH Members took part in the election.
Based on the election results and Advisory Board appointments the 2020/21WARMTH Leadership is as follows: